Ready for an advertising agency that delivers results?
As an award-winning professional in broadcast media, Tanya has created hundreds of effective advertising campaigns for her clients. Tanya & the Secret Weapon Media team will help your company generate more leads, more website traffic, and more business. The agency has proved it can employ effective strategies that get results using social media advertising, broadcast media, and digital campaigns.
Secret Weapon Media is one of the only agencies in the Huntsville-Madison Alabama area to be a ComScore Media Partner. Contact us today to schedule a demonstration and see how ComScore and Secret Weapon Media Agency can help your company grow.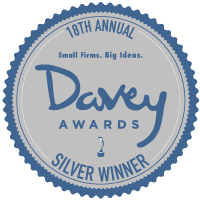 Davey Award-Winning Video Ads
About the Davey Awards:
The Davey Awards is an international award focused exclusively on honoring outstanding creative work from the best small shops from across the world. The 18th Annual Davey Awards received over 2,000 entries from ad agencies, digital agencies, production firms, in-house creative professionals, graphic designers, design firms and public relations firms.
David defeated the mighty Goliath with a big idea and a little rock. That is the sort of thing small agencies do every day. The Davey Awards recognize the achievement of the "Creative David's", where strength comes from ideas, intelligence, and out-of-the-box thinking, not a giant bankroll. Great work is about exceptional ideas and flawless execution, not the biggest budgets. The Daveys level the playing field so entrants compete with only their peers, and winners can gain the recognition they deserve.
Who is behind the Davey:
The Davey is judged and overseen by the Academy of Interactive and Visual Arts (AIVA). The AIVA is an invitation-only member-based organization of leading professionals from various disciplines of the visual arts dedicated to embracing progress and the evolving nature of traditional and interactive media. Current membership represents a "Who's Who" of acclaimed media, advertising, and marketing firms including: Spotify, Majestyk, Big Spaceship, Nissan, Tinder, Conde Nast, Disney, Microsoft, GE Digital, JP Morgan, PGA Tour, Wired, and many others. Visit www.aiva.org for more information on our judging body.
Secret Weapon Media has been honored with Silver Davey Awards in 2022, 2021, and 2020 (when they first began entering the competition).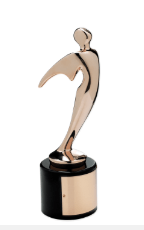 Telly Award-Winning Video Ads
The Telly Awards annually showcases the best work created within television and across video, for all screens. Receiving over 12,000 entries from all 50 states and 5 continents, Telly Award winners represent work from some of the most respected advertising agencies, television stations, production companies and publishers from around the world.
We strive to provide high-quality local production that our clients can be proud of!  We are so excited to receive a 2020 Local-TV Low Budget Award for The Crack Guys, a 2019 Local-TV Low Budget Award for Bankston Motorhomes, and several People's Choice Telly Awards for a few of our commercials produced in Huntsville, Alabama.